Destination Weddings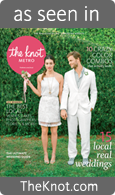 Brides and grooms have many options when it comes to selecting where to get married. For couples planning a wedding away from home and who want to invite family and friends, selecting the right resort at the right destination is the first step. With many people and personalities to consider, choosing the right resort is key to a successful destination wedding experience for everyone.
As Certified Honeymoon and Destination Wedding Specialists with over 60 years of combined experience, we personally explore popular wedding destinations, hotels, all-inclusive resorts, and cruise ships. We are especially familiar with the Caribbean, Mexico, Hawaii, the South Pacific, cruises—and we're West Michigan's leader in travel to Europe!
For couples that bring a certain number of guests, many all-inclusive resorts offer free vow renewal ceremonies and wedding ceremonies. Others offer a variety of package plans at package rates.
Our goal is to help you experience the trip of a lifetime! Because this means different things to different people, it's important to communicate with your travel consultant about what is truly important to you. With our extensive experience, knowledge, and industry contacts, you are one step closer to realizing your dream vacation or event!
Get Married in Paradise
Your special day can be as intimate as a ceremony for two under a gazebo or a shared celebration with family and friends.  Wedding packages vary from basic to elaborate. Many premier all-inclusive resorts offer complimentary wedding ceremonies or weddings at reduced rates.
Sandals WeddingMoons®
AMResorts: Dreams®, Secrets®, NOW® and Zoetry® Resorts & Spas
Couples Resorts®
Iberostar® Hotels & Resorts
Disney® Villas and Resorts
Karisma® Hotels & Resorts
Besides assisting you, your family and friends with the travel details, we also will connect you with a wedding consultant at the resort who will work with you to personalize your special day to fit both your dreams and your budget. Most weddings include a marriage officer (Justice of the Peace upon request) and special touches such as tropical flowers, a wedding cake, and even an intimate candlelight dinner for the bride and groom. There are a host of other services available to personalize your wedding.
From the ceremony to the honeymoon, we ensure that your special day is as romantic and memorable as you dreamed it would be.